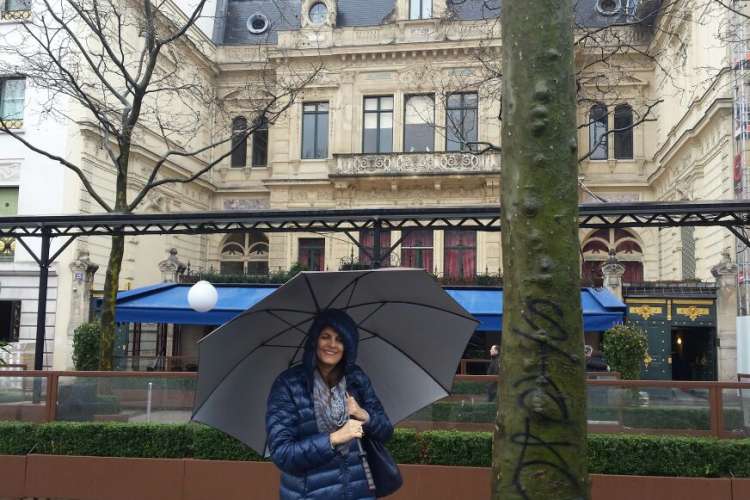 Cher Olivier,
Following the remarkable experience we had together on a gray Parisian Friday which turns to be bright and green, I think I must share this with your site's visitors.
We met at Hotel de la Paiva on the Champs Elysees, a beautiful mansion which seats nowadays a private Gentleman club. We got professionally introduced to the mansion's history, art, furniture and of course the original holding family's story.
We then step into a 1956 beautiful and taken-care-as-new Citroen Traction-Avant driven and owned by Fredéric, a passionate and very nice Gentleman.
We were taken to the Château de la Petite Malmaison west of La Defense – the small chateau Of Josephine the Empress which is privately owned today and hosts events and concerts. A beautiful and unique place to host special events.
We then went to visit the Chef Michel Antoine at his own atelier on Montmartre hillside- a small private paradise among a mid-class neighborhood where he cooks privately to small groups.
Michel-Antoine is very nice to speak with and professionalize in variety of kitchen types. We spoke about French kitchen, vegetarian, kosher, gluten-free etc. he has huge knowledge and he is happy to share with.
It was indeed a unique day. Not only visiting new sites I would have never reached without you, we met wonderful and truly nice Parisian people with interesting stories and that added a remarkable impact on the tour.
Together with Danny we thank you immensely.
Edit & Danny B. H.