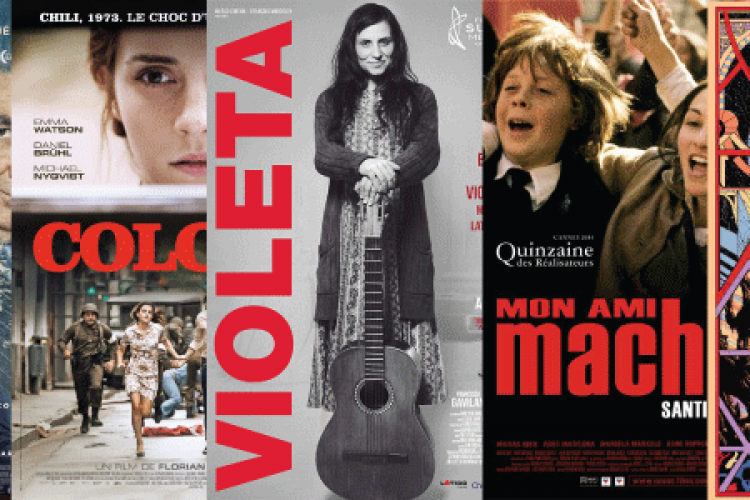 « 7e art dans le 7e » film festival : discover the Chilean cinema
The 16th edition of the film festival « 7e art dans le 7e » (« seventh art in the 7th arrondissement ») was held in Paris from 6 to 10 June. For this edition, Chile was the country under the spotlight.
Chilean cinema
Chilean cinema is one of the finest in the world. With talented directors such as Alejandro Jodorwosky and Pablo Larrain, Chilean movies are true gems of originality and beauty. During the festival, spectators had the chance to watch movies of all kinds and subjects.
For instance, the opening night of the festival gave the public the opportunity to attend the screening of Pablo Larrain's movie Neruda, an entertaining portrayal of renowned poet Pablo Neruda. And among the other movies screened during the festival : Jodorowsky's Dune documentary by Frank Pavich, singer Violeta Parra's biopic Violeta by Andres Wood and the French comedy The Tall Blond Man with One Black Shoe by Yves Robert.
After each screening, spectators were allowed to debate with members of the film crew.
Films screened in exclusive places
The festival was a wonderful opportunity to visit some of Paris 7th arrondissement's most emblematic places. From the Ecole Militaire (Ancient Military School) to Sciences Po Paris school of political sciences and to the gardens of the City Hall, all the screenings took place in exclusive unique places.
ArtLuxury Experience is proud to be located in this flourishing area, just between the Rodin Museum and the Eiffel Tower.