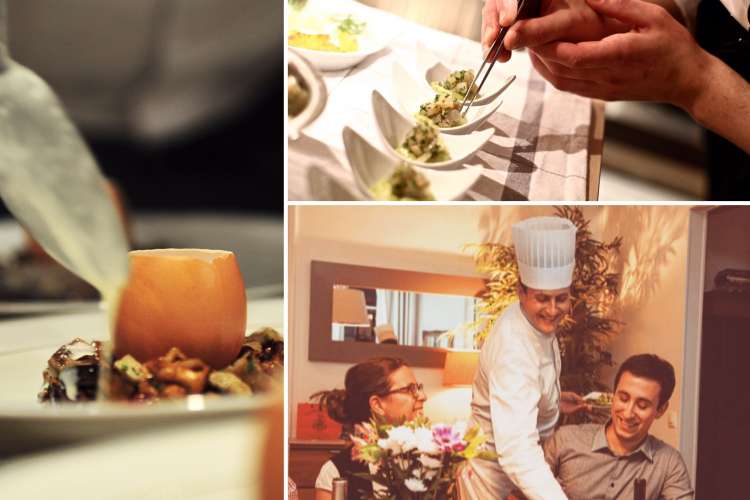 New gastronomic Offer: Private Chef at home
Since November, for the greatest happiness of all food lovers, ArtLuxury Experience has the pleasure to offer you a unique gastronomic experience. From now on, we propose you to have your private Chef at home: at you entire disposal, he will make you discover his creations and new flavors … Thus you can surprise your beloveds with an extraordinary culinary dinner, with the comfort of your home that they will never forget.
Your Private Chef takes care of everything! He buys the best ingredients beforehand and cooks them right away, he personally offers the dinner service, last before leaving he cleans up your place.
Let the Private Chef guide you in his gastronomic universe, he will fascinate you by his art, creativity and talent of excellence.
With his partner, ArtLuxury Experience has preselected for you trained Chefs in the best institutes such as Paul Bocuse, having perfected their learning with starred Chefs such as Michel Rostang (2 stars), Christian Le Squer , Michel Guerard (3 star), Cyril Lignac (1 star) or having collaborated in the famous restaurants such as "Le Manoir de Kerbot" (1 star), Four Seasons George V (2 stars), Le Laurent (1 star)…
According to your preferences, we have selected for you two menus as well as a complete à la carte service. We will make you discover, through the passion and the personality of the Chef a cuisine gourmande combining elegance, tradition and modernity that will hopefully surprise your taste buds.
More over for this Christmas and New Year period we have elaborated for you a specific offer Gourmand Eve's Dinner.