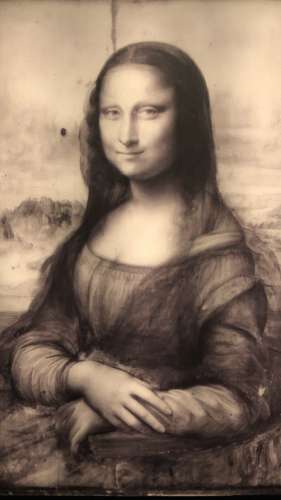 ArtLuxury was there on last Monday in preview for the official opening , but it is well on Thursday, October 24th, 2019 that the Louvre opened the doors of this exceptional Leonardo da Vinci exhibition to the public.
A prodigious artist works with delicate inestimable value year as well as ten years of preparation, this is the recipe That Creates the event on the occasion of the 500 th anniversary of the death of Master Da Vinci.
After a long period of preparatory work, Da Vinci creates "The event of the year" at the Louvre on the occasion of this celebration.
So on last Monday, ArtLuxury had the immense privilege to expect the opening of the unique and world famous cultural event, which we would like to share with you!
This exceptional exhibition is displayed through several dark rooms in various parts of the world.
Light shadow, relief

Freedom

Science

Life
This essay presents the opportunity to discover the world of art and creativity, as well as the accuracy of the process.
Among the very diverse and magnificent works exposed to the visitor, that are sculptures, paintings, drawings, and also a large number of manuscripts, we assure you that the artwork of the Italian artist will be provoking you in curiosity and pure emotion.
The technology of "Infrared Reflexology" can also help the artist to focus on the artist's sketching, and thus, to appreciate the exceptional precision of his technique.
Definitely, such a summary is not enough to testify to what this exhibition has to offer, simply, this unique and historic event is not to be missed.
Therefore, if you can be seduced by a VIP visit, with an official guide of the Louvre Museum, we can organize this service for you (duration is about 1h30):
can it be for Leonardo da Vinci exhibition (please note it closed on February 24, 2020)

or at any time for the permanent collections.
So, do not hesitate, ArtLuxury invites you to discover Leonardo da Vinci and the Louvre Museum in privileged conditions!