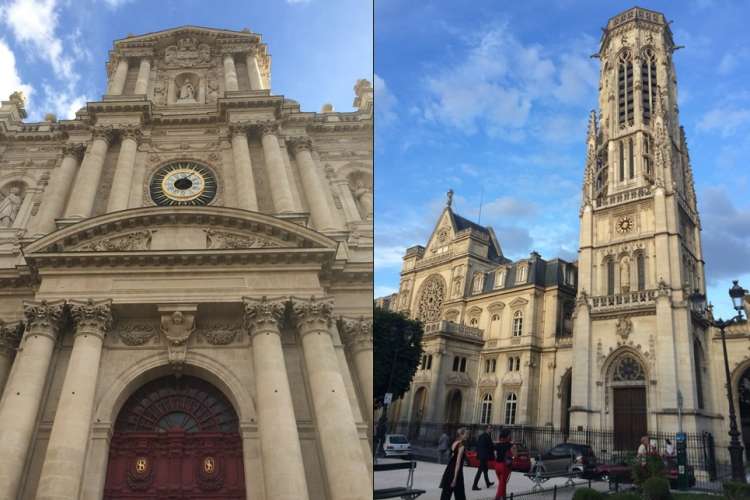 Inauguration of a new historical experience: "Paris through the Sun King's Eyes"
Yesterday the ArtLuxury Experience team joined a group of Parisian historians and lecturers to inaugurate an original tour, "Paris through the Sun King's Eyes", with our guide Catherine. We followed the route that the Sun King took in 1660, when he presented his bride and new queen of France (the Infante Marie-Teresa of Spain) to the people of Paris.
By modifying the traditional itinerary for royal processions, Louis XIV dramatically announced his authority. The new course began along the east-west trade route, which we followed to arrive at the the city's first straight street, which leads to its first royal square. It then passed other milestones: the Pont Neuf bridge, whose unique structure emphasizes royalty and a church whose groundbreaking architecture and decor show that only submission to God's representative — the king — can lead to Salvation.
Deciphering those milestones meant understanding templates that city planners have adapted to Paris until our own times. But the city's beauty is rarely credited to the kings: the walk ended by suggesting why.
We are happy to propose this unique cultural experience, and invite you to find it on our on-line catalogue.