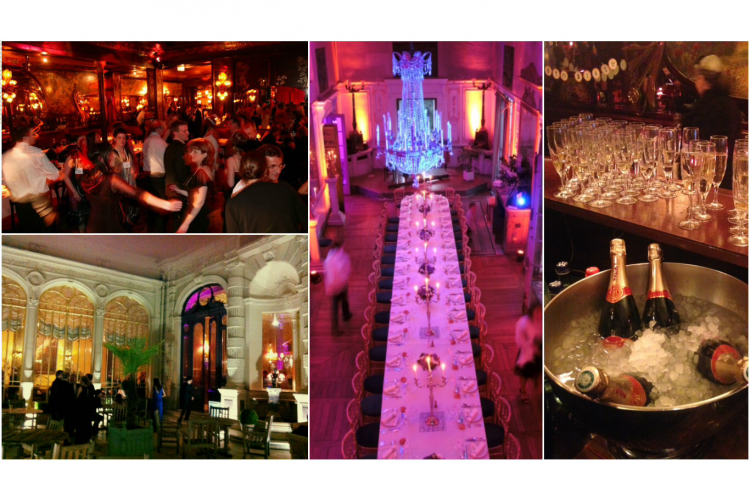 Since the creation of ArtLuxury Experience, we have already achieved the organization of several exclusive events in Paris. Today, we want to highlight this type of service on our website by publishing this specific and Tailor made offer, « Exclusive Event Designer ».
While planning a unique and exclusive event specifically for you, ArtLuxury Experience, which motto is "make Paris yours", will meet your every expectations and desires from the beginning to end, so as to transform your vision of the event into a reality! Upon your project, we will recommend and select for you the perfect venue to host your event among our large and exclusive selection of confidential places in Paris and around.
Once the venue is determined, we propose then to design for you a "à la carte" program that best suits the theme of your event. We therefore select with you the dedicated services from our exclusive vendor's list: could it be about history, fashion, arts, French gastronomy, culture, or any aspect related to Art de Vivre… From talented artists like musicians, performers, designer-painters, photographers, to decorators, private chef, oenologists and even experts in good manners, ArtLuxury Experience will find out the ideal services to make your event as exclusive as you dream it to be.
ArtLuxury Experience ensures the full coordination of your luxury and exclusive event, from the design, vendor's selection, up to the planning and the fulfillment of the whole project. We have the competence to organize and customize all kinds of exclusive events such as the privatization of a unique place for a wedding, private party, private show, or, better still, an exclusive private fashion show…
Over the last year, ArtLuxury has the hands-on experience in the design of exclusive and unique events such as one week ago, further to the privatization of one of the most beautiful gardens in Paris for a picnic we organized a private party at Maxim's, this world renowned establishment in Paris. The heart of the evening was an extraordinary talent show performed by our guests themselves and not professionals: on stage of this "so chic", they sang, danced, choreographed all night long. You can imagine the privilege to enjoy such an exceptional and exclusive evening!
Whether your project is a private event or party, a wedding or thematic journey in Paris, a business or press event, … ArtLuxury Experience will make your dreams come true. Together with the full commitment of our exclusive partners, we will customize a unique event for you!