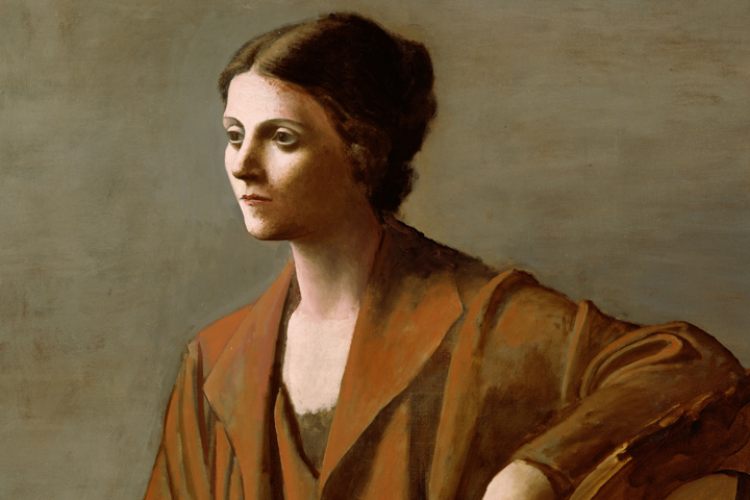 « Olga Picasso » exhibition :
Discover the intimacy of painter Pablo Picasso
From 21 March to 3 September 2017, the Musée Picasso – Paris plunges its visitors in the intimacy of iconic Spanish painter Pablo Picasso, thanks to its new « Olga Picasso » exhibition. Through archive images and personal drawings, the museum invites you to discover Olga Khokhlova – Pablo's first wife and inspiring muse.
The story of a romance
Olga was a dancer at the prestigious Russian ballet – directed by Serge Diaghilev – when she met Picasso in Roma, in the spring of 1917. One year later they married, with Guillaume Apollinaire, Jean Cocteau and Max Jacob as witnesses. In 1921, Olga gave birth to Paul, Pablo's first child. After ten years of happiness and passion, they finally move away from each other, as Picasso begins an affair with the young Marie-Thérèse Walter. Yet, the couple stay legally married until Olga's death in 1955.

The exhibition features plenty of portraits of the couple and personal effects. It allows the visitors to discover some of Picasso's little-known works. The clean and elegant design of these works reveals Pablo's love for the melancholic dancer he tenderly decided to draw, down to the smallest details. After Paul's birth, motherhood becomes a key theme in the artist's work with series of paintings representing Olga and the child.
Olga will remain a recurring figure of Picasso's work until the end of their turbulent relationship. The gentle and pensive young girl of the first works will give way to a restless and painfully sad face in the latest paintings, marking the conclusion of a passionate relationship.

A wonderful museum
The exhibition is also a good excuse to discover this wonderful museum, in the Marais neighborhood in the heart of Paris. The building is one of the finest mansion houses of the area and is protected as a historic monument since 1968. As one enters the ravishing oval inner courtyard, one immediately feels the magnificence of this museum and its exhibitions…
If you want to visit this fascinating museum filled with history and come to know Picasso's artwork closely, please contact us !