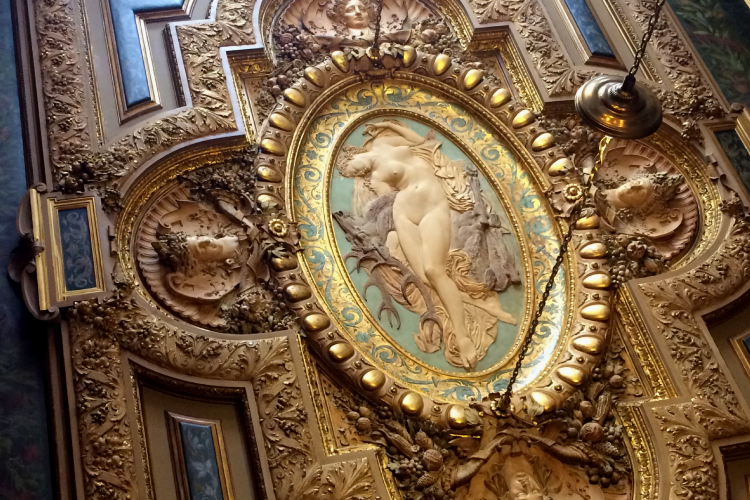 Païva's town house :
A grandiose mansion at the heart of Paris Champs-Elysées
Païva's private mansion is a magical place at the heart of Paris. Located on world-famous Champs-Elysées avenue, this sumptuous residence was built in the 19th century by illustrious courtesan Blanche de la Païva. The mansion now houses the « Travellers » , one of Paris' most coveted private clubs. As an exclusive partner of the club, ArtLuxury Experience made the visit for you.

First, a bit of history…
Esther Lachman was born under modest circumstances in Moscow. At the age of eighteen, she began a long journey across Europe which will lead her to Paris. There, she became one of Europe's richest and most renowned courtesan. Known to be ambitious, she married a Portuguese marquis to adopt his title and name. From now on, she will be the Marquise of Païva. Thereafter, she seduced Count Guido Henckel von Donnersmarck who provided her the funds she needed to build her famous mansion on the Champs-Elysées avenue – a way to get her own back on her life. Architect Pierre Manguin and illustrious artists were in charge of making this place one of Paris' finest town houses of the time.

A true architectural gem
Païva's mansion is a masterpiece of both architecture and interior design of the Second Empire. As an art and exuberance lover, Marquise of Païva was committed to build a true architectural gem. Among the most famous pieces of the mansion one will admire the grand onyx stairway. The lavish Moorish bathroom, with its emblematic bathtub, is also an essential piece of this splendid residence.

Discover this unique confidential place…
Last week, ArtLuxury Experience organized the visit of Païva's emblematic mansion for a group of 100 Americans from New York's School of Womanly Arts. They were very impressed by the Marquise's exceptional personality and delighted to discover this intimate and charming place, thanks to our two enthusiastic and devoted guides.
As Travellers' exclusive partner, ArtLuxury Experience would be pleased to arrange either an exceptional visit or any kind of professional and private events in this wonderful place. So If you want to have the unique opportunity to experience this secret town house at the heart of Paris, please contact us !