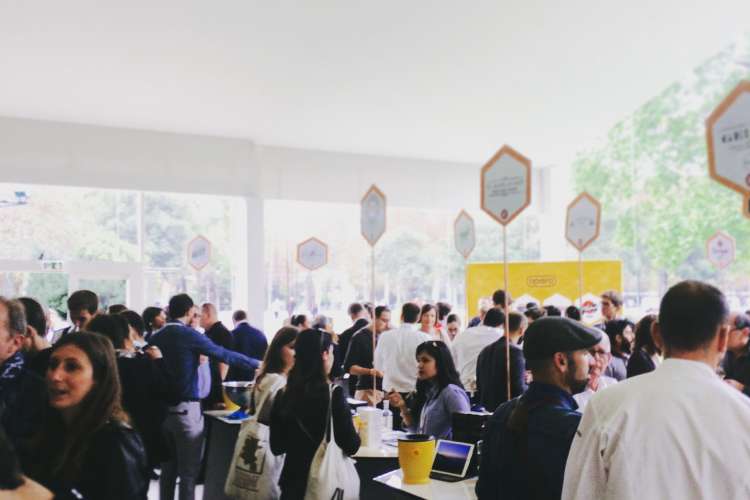 Quintessence is defined as the ultimate form of refinement and as the very essence of something. ArtLuxury Experience had the pleasure to discover the most prestigious French spirits at the Salon des Spiritieux Français: France Quintessence at the Pavillon Ledoyen. However, whilst one thinks first of the great classics of French alcohols such as cognac, armagnac or calvados; there is a tendency to omit that other spirits can ultimately reach the level of these great French ones. Thus many spirits, most of which find their origins abroad, have been refashioned to fit French tastes by young houses that warrant to be encouraged. The first of these spirits, whose name resonates as the supreme of all English alcohols and is seen as a way of life in England: gin seems to have found its place amongst the French spirits.
The first house that brought to our attention the extensiveness of French alcohols is the Decroix house. Authors of an exceptional organic cognac, Decroix have now begun the challenge that is the production of an organic gin of excellence, both in terms of its organic agricultural origins and its elaborate and complex taste. At the origin of their project, an extraordinary Sichuan pepper plant planted on their farm more than twenty years ago. Its berries with their powerful and spontaneous aroma create a sense of freshness in the mouth, along with hints of pepper, aniseed and lemon; thus giving the basic notes of Decroix's gin. This gin, which does not resemble any other, never ceases to develop once in the mouth. Furthermore, its flavours don't weaken with the addition of the traditional tonic, on the contrary they seem to be accentuated by it.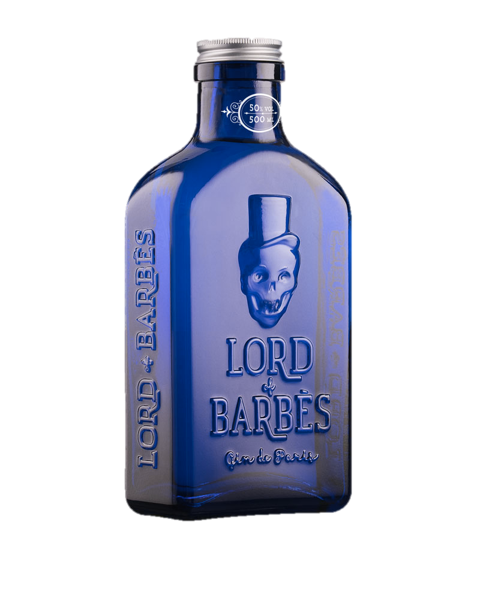 Gin seems to find success among French spirits, to the point where two Parisians decided to create a gin that mixes tradition and eccentricity. The Lord of Barbés house, created in 2016, chose to craft a product whose container is just as refined and artisanal as the content. Thus the gin finds itself encased in a bottle created by Waltersperger master glassmakers (creators for Guerlain, Chanel and numerous prestigious French luxury houses). Its blue bottle, one could even say its blue Klein flask, seems essential to protect the treasure that it holds within. Thus, when one dares to discover it, one is able to taste a gin which mixes sweetness and complexity, as much by its immediate sensations as by those that it leaves in the mouth afterwards. Lord of Barbés by its style, its elaborate taste and its approach to the world of gin emerges to be the Parisian gin par excellence.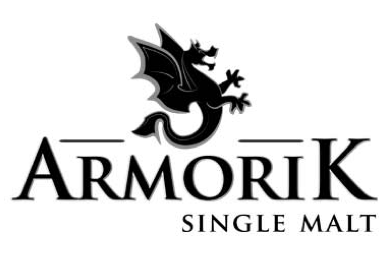 After gin, whiskey appears to have found a place of choice at the heart of French spirits. However, one house that caught our attention is Warenghem and its Armorik Whiskey Breton range. This house does not see its production of whiskey as a clash to the Scottish and Irish tradition but as a reflection of the Celtic culture it shares with these two countries. Yet, Armorik differs from any other traditional whiskey through its manufacturing and especially its aging process. The temperatures being more mild in Brittany than in Scotland favours a slightly faster aging of the whiskey. It is the combination of all these elements which makes this whiskey truly unique, an aspect most definitely found in its compound taste and texture.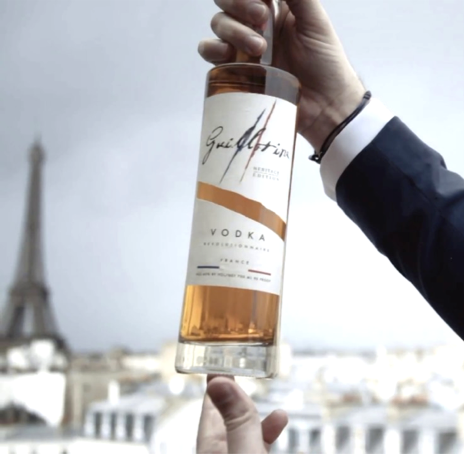 It is now time to turn to Russia to seek the origins of this spirit which has being re-imagined for the French taste by the Guillotine house. Through them vodka becomes Parisian, and even beyond it becomes indubitably French.  As it is the result of the distillation of grapes extracted exclusively from the Champenois vineyards, a clear nod to French champagne production. It is simply impossible to say which of the two vodkas made by the Guillotine is the smoothest once in the mouth. The first, Guillotine Vodka, is supple and creamy, delicately lining the palate with the citrus notes and slightly fruity hints due to the grape that forms the structural complexity of the spirit. Secondly, Guillotine offers an even more surprising vodka, the Guillotine Heritage. Its woody notes, coupled with spices, vanilla and cinnamon lead this vodka to surprise us, a surprise furthered by its aftertaste which encompasses an umami side with a hint of liquorice and Sichuan pepper.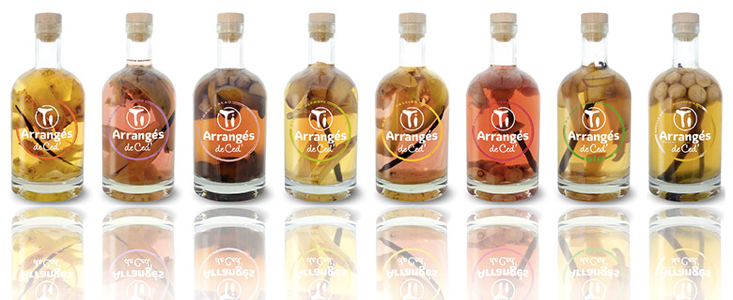 Amongst these alcohols often inspired by cold and rain, we found a trace of the exoticic with Ti les Rhum de Ced. This house uses an AOC rum from Martinique as its base and then adds the freshest fruits and spices coming directly from the best producers of the world, thus creating a unique technique of macerations in the salt marshes of the Pays de Retz. Through this we get a taste and texture in the mouth that is incomparable to any other rum, the result of its French crafting or the distinct tastes provided by the different blends of fruit and spices.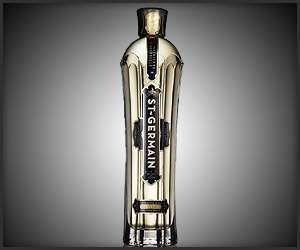 Lastly a house that caught our attention, not by its approach to adapt a foreign spirit or even a French one but by the fact that it has created a unique and new alcohol. The Maison Saint Germain has created a liqueur based on elderflowers, thought of as a tribute to the art of French aperitif and the Parisian années folles. This last element is evidently reflected in the design of their bottle which has an undoubtable Art Deco design, but also in its taste that brings to mind a certain carelessness and joie de vivre. This idea of ​​slowing down to enjoy a drink seems in contrast to the rapidity necessary to the production of this liquor, since the elderflower can only be harvested for two weeks in the year and all by hand. However, Saint Germain is able to produce a unique product every year, with suave and deep element that carry the palate with its sweet and fruity notes. Much like Paris it is a cosmopolitan spirit; allowing itself to blend perfectly with everything from whiskey through to prosecco passing by gin. The Saint Germain appears as an alcohol that will be talked about as the spirit that reflects Parisian elegance and carefree attitude.
ArtLuxury Experience would be proud to introduce you to other aspects of French culinary culture with its gastronomic experiences.