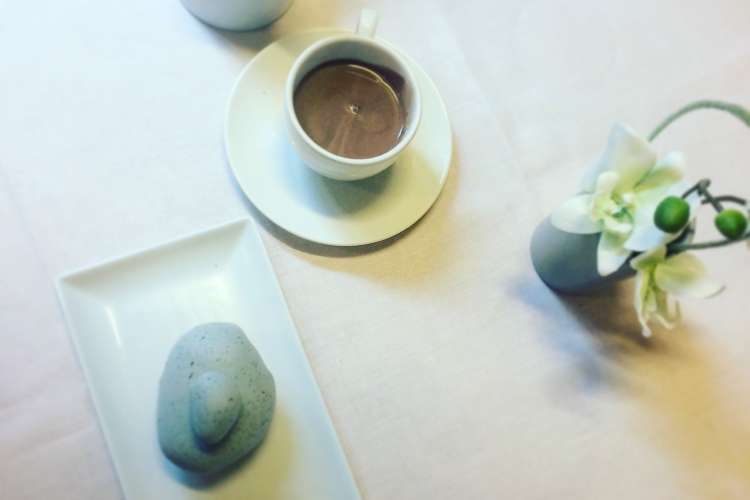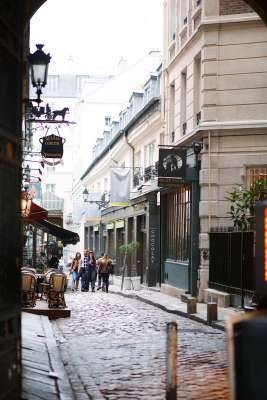 Set in the paved Cour du Commerce-Saint-André in a historic building, including the remains of a 13th century tower, Un Dimanche a Paris is a unique destination for your culinary senses. A unique space in Paris; only rivalled by its innovative approach to patisseries and most importantly as a chocolatier. Its creator Pierre Cluizel's love and passion for chocolate is infectious. Chocolate addicts would definitely feel at home in this "concept store", at the same time restaurant, tea room, shop and cooking school. This paradise dedicated to cocoa in all its forms could convince even the most fervent savoury addicts. One of their most renowned items is their hot chocolate, a drink which often can be heavy, yet Un Dimanche a Paris has managed to create a concoction which one could drink continuously. Through its velvety texture and its ideal blend of bitterness and sweet, there's no denying that it is the most delicious hot chocolate in Saint Germain des Prés, if not Paris. The patisseries follow the same path of excellence. While mixing tradition and modernity may be understood as a common device in today's restaurant; Un Dimanche a Paris brilliantly manages to stand out with unique creations. For instance, their 'Galet', which translate to 'pebble' in English, appears to be a small rock like those found on the French beaches. Yet, when one cracks the white chocolate stone they discover a white chocolate mouse with salted caramel which mixes perfectly with the Genoese on which it rests.
If the many wonderments of the tea room (more accurately the hot chocolate room) and the shop, Un Dimanche a Paris offers cooking classes for both the professional and the novice in the art of chocolate and patisseries making. Their kitchen located above the shop feels like that of a great Parisian apartment, allowing its students to feel immediately at home in a bubble of French culinary arts.

ArtLuxury Experience was fortunate enough to visit this kitchen, which can be seen as a lab of delectable creations, whilst the sous-chef was preparing a white chocolate glaze… the smell was enough to make even the most reluctant students roll up their sleeves and bake. Although if one simply wants to indulge in patisseries and fine chocolates, the tea room is perfect place to do so. The stone walls, which have seen much of Paris' history, create an intimate and homely atmosphere perfect to enjoy the house's delicious hot chocolate and their various patisseries.
Passion would be the best word to use to describe Un Dimanche a Paris. It is both the feeling that emanates through this to be institution and its creations, as well as, what you will develop for it after having experienced Un Dimanche a Paris. Beyond the classes and the restaurant, the shop itself is a treasure trove for chocolate lovers, and history lovers at that since it's located in the building which use to house Marat's printing press. In the shop you can find most anything related to chocolate, from chocolate bars to chocolate covered spices recommended to be used on savoury dishes like baked salmon. Undoubtedly, it would be easy to spend hours, if not days, at Un Dimanche a Paris.

ArtLuxury Experience would gladly organise a tour around Un Dimanche a Paris for both the chocolate enthusiast and the reluctant savoury devotee. Contact us to make Paris truly yours.