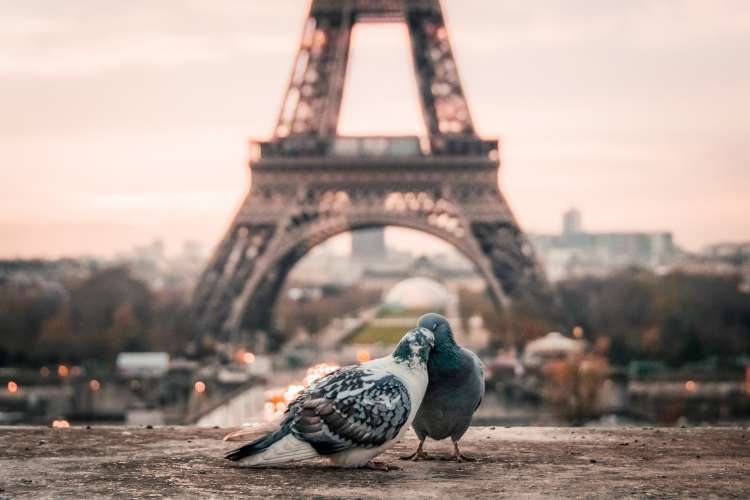 Like every year on valentine's day, you are looking for the perfect gift for your partner. Beyond the traditional chocolate box or bunch of roses there are so many possibilities for an exceptional present your lover will always remember. What about an unforgettable moment in the city of love?
Art Luxury Experience selected for you the most romantic experiences to celebrate your Valentine's day. Indeed, each couple is different, therefore we selected 5 different moods so as to express love in everyone's way.
If you are interested please visit our page by clicking here.
What about you, which Valentine are you?
Do you feel surprising and mysterious?
Honeymoon dinner cruise is made for you.
Surprise your partner during an unforgettable evening aboard an exceptional private yacht.
Sail along the river Seine and enjoy the most beautiful monuments of the romantic city of lights. Forget about everything and focus entirely on your beloved while a private chef delights you with sumptuous and traditional French meal. An overwhelming evening for two to dazzle your tender and to remember for ever!

Are you interested by this experience ? Please contact us, we'll arrange it for you.
Are you an elegant gentleman?
Court your flame inside a very fancy restaurant and make her feel like a queen.
At the bottom of Notre Dame, we selected for you the Vieux Paris d'Arcole. This recommended restaurant welcomes you into a traditional and luxurious atmosphere.
What is more, our specialist of the "Parisian chic" will join your table so as to guide you during your dinner sharing her knowledge about elegancy and French "art de vivre". In other words, perform with all the high society codes and step into the shoes of a French aristocrat for a memorable night.
Do you want to become a French aristocrat for a night ? Please contact us.
Being a passionate and gourmet lover?
Besides the usual chocolate box, offer your partner the opportunity of cooking some together. Rendez-vous behind the scene of a prestigious French pastry house and experience a moment of complicity and culinary creativity. This fancy pastry house realizes the perfect match between tradition and modernity so as to delight your taste buds.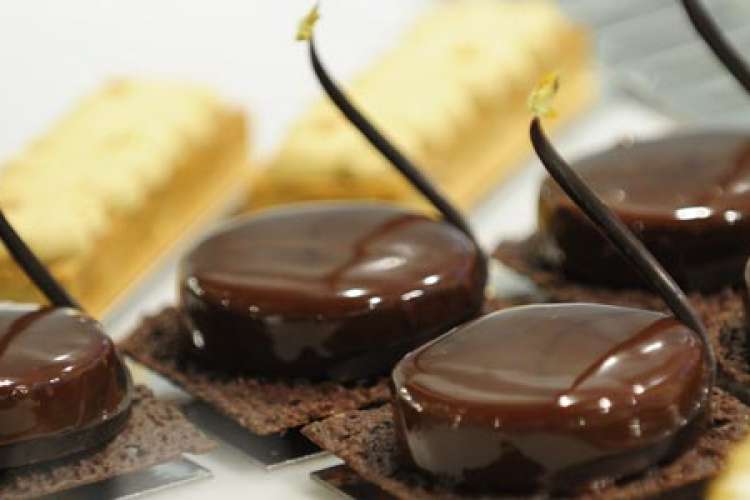 Do you want to dream around chocolate ? Please contact us.
Feeling more like cocooning?
Charm your beloved transforming the place you are staying in Paris into a private luxurious restaurant. In order to share a gastronomic dinner without doing a thing, we selected for you the best talented chefs. Only pay attention to the sweet words you'll whisper while the chef serves you sophisticated dishes in total intimacy.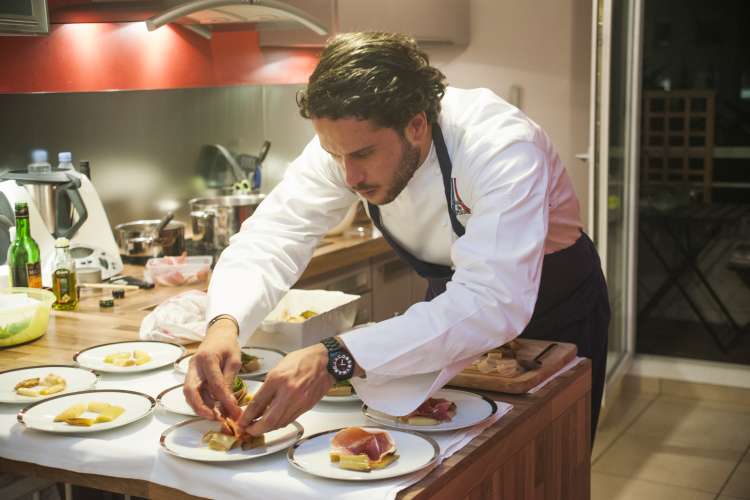 Do you want to experience a private chef ? Please contact us.
Are you an artist nostalgic of the past?
Make your partner dream taking her/him to a magic trip around the city of love inside the very famous Rolls Royce of the 1970's. Our famous and very charismatic historian will drive it for you while telling you unusual stories about places you'll cross. It can be for a simple displacement or for a true long journey, in any event dive into another time and feel the magic of Paris hidden history.
Do you want to experience this wonderful trip ? Please contact us.
All in all, above is a bench of original ideas we have curated for you in order to celebrate your unforgettable valentine's day.
The price range of our offers is, upon the experience and availability, starting for 450euros (for two persons) up to 4000euros (for two persons).
If you are interested by one or another experience, don't hesitate to contact us, we'll make a very specific and bespoke arrangement for you.