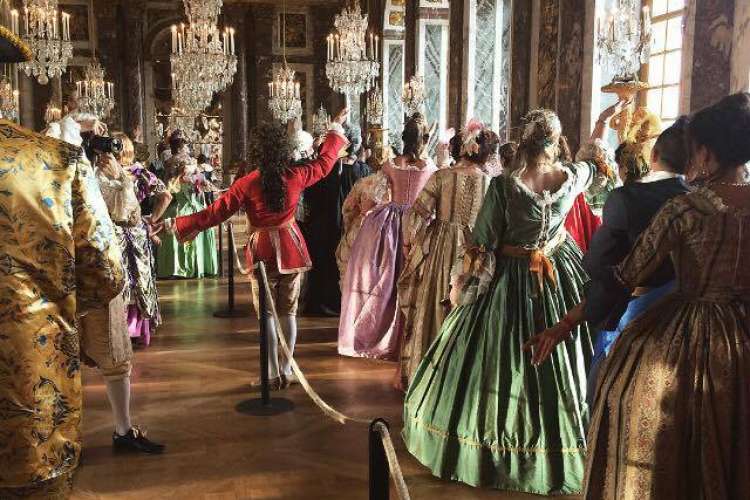 Fetes Galantes in Versailles :
Become a privileged member of the Royal French Court for a night
Have you ever dreamt of being the privileged guest of the King of France for a night ? The Chateau de Versailles made your dream come true on Monday, May 29th. During the Fetes Galantes, the magical and sumptuous atmosphere of Versailles' evenings has been recreated for the greater enjoyment of exclusive guests.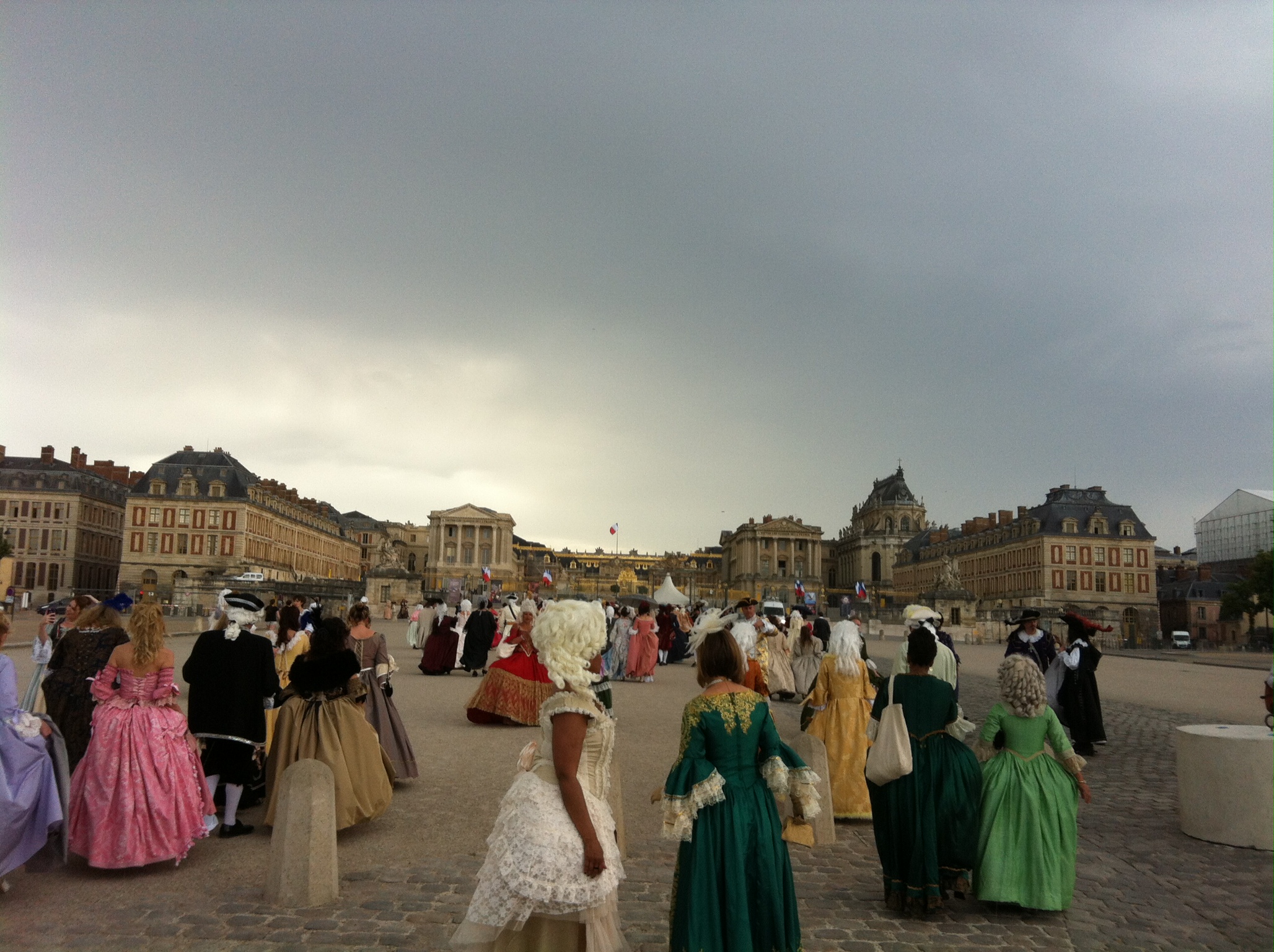 An event steeped in History
This year the Fetes Galantes echoed the royal visit of Tsar Peter the Great in Versailles 3 centuries ago – subject of a current exhibition at the Grand Trianon. Art and gardens lover, the Tsar was also an ardent admirer of French culture. His 1717 visit in Versailles established a lasting friendship between France and Russia, based on art, cultural exchange and the same taste for excellence.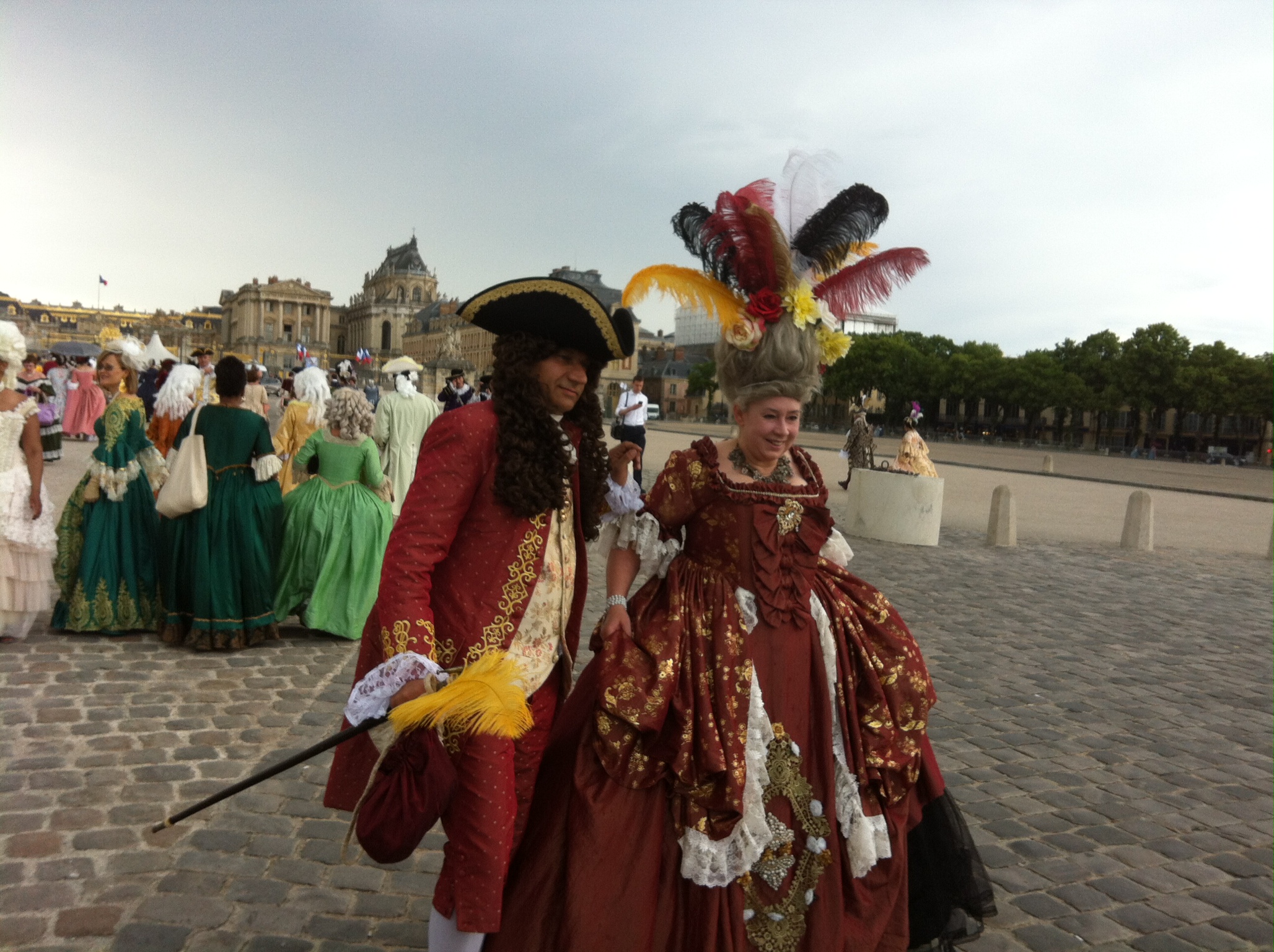 The pomp of the period
During this wonderful event, everything has been made to accurately reproduce the fabulous atmosphere of the period. All the guests were specifically requested to appear in all their finery for the occasion. So had the guests the opportunity to wear and admire the most elaborate wigs and hats, the most colored feathers and the most beautifully embroidered gowns of all times.
A buffet was laid on for the guests to enjoy a lavish selection of amuse-bouches : from delicious toasts to a large choice of delicate pastries and Ladurée macarons. The buffet was delicious… and so were the unlimited champagne and great wines.
Besides, the guests had the opportunity to take part in numerous activities. For instance they could play French pool and checkers, attend classical concerts and dance courses, and even having their palm read by a fortune teller. Above all, they had the unique opportunity to visit some parts of the palace that are usually closed to the public. All the elements were thus in place for making this event a very special and entertaining evening.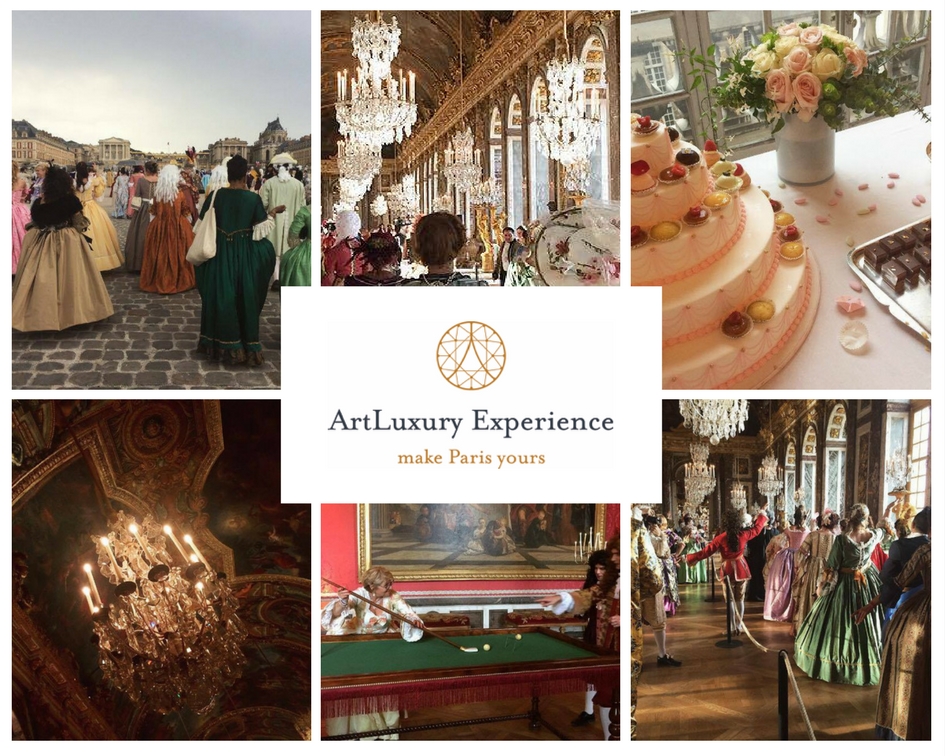 The Grand Finale
The night finished on a high note with a marvelous ball in the Hall of Mirrors. This memorable ball ended with a firework display which the guests enjoyed from the inside of the Hall. And when the clock struck midnight, everyone left the Château with starry eyes…
ArtLuxury Experience was truly delighted to minutely arrange the participation of some 40 Americans to this exclusive annual fancy ball, from the selection of their costumes and transport facilities to a devoted assistance throughout the evening.
Would you dream of being a lucky guest of the 2018 edition ? Couple or group, we can assist you during the  whole preparation of this evening so that it becomes unforgettable… just feel free to contact us !