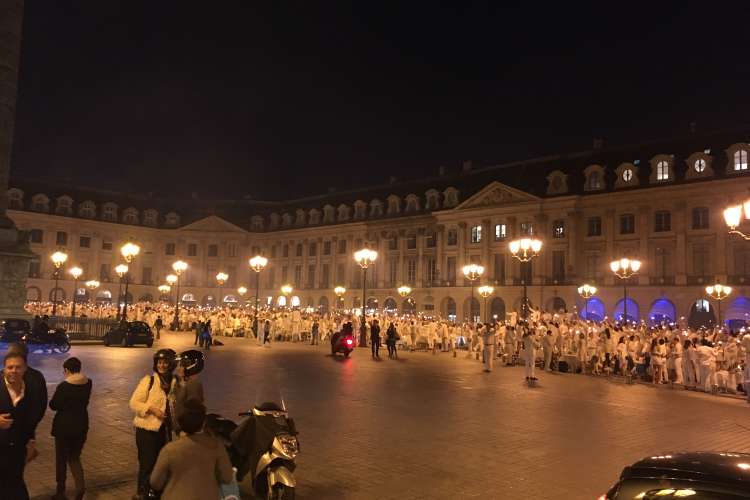 White Dinner
The 28th edition of the most so-chic picnic and secret event of France took place on Wednesday, June 8, Place Vendôme, in the luxury heart of Paris! As usual, the participants of the White Dinner, only insiders and privileged persons who received a personal invitation, have been informed at the very last minute in which exceptional venue this famous picnic will take place: at 9:00pm started the "march" of this kind-of exclusive Flashmob for Happy Few!!
After the Champs-Elysées, the Concorde, the Louvre Pyramid and, last year, the gardens of the Palais Royal, the 2016 White Dinner in Paris took place on the Place Vendôme, historical and renowned centre of the Parisian fashionable life and Art de Vivre, including: famous dress designers, boutiques of the most exclusive French and International High Jewelry, and last but not least The Ritz Palace which reopened last Monday!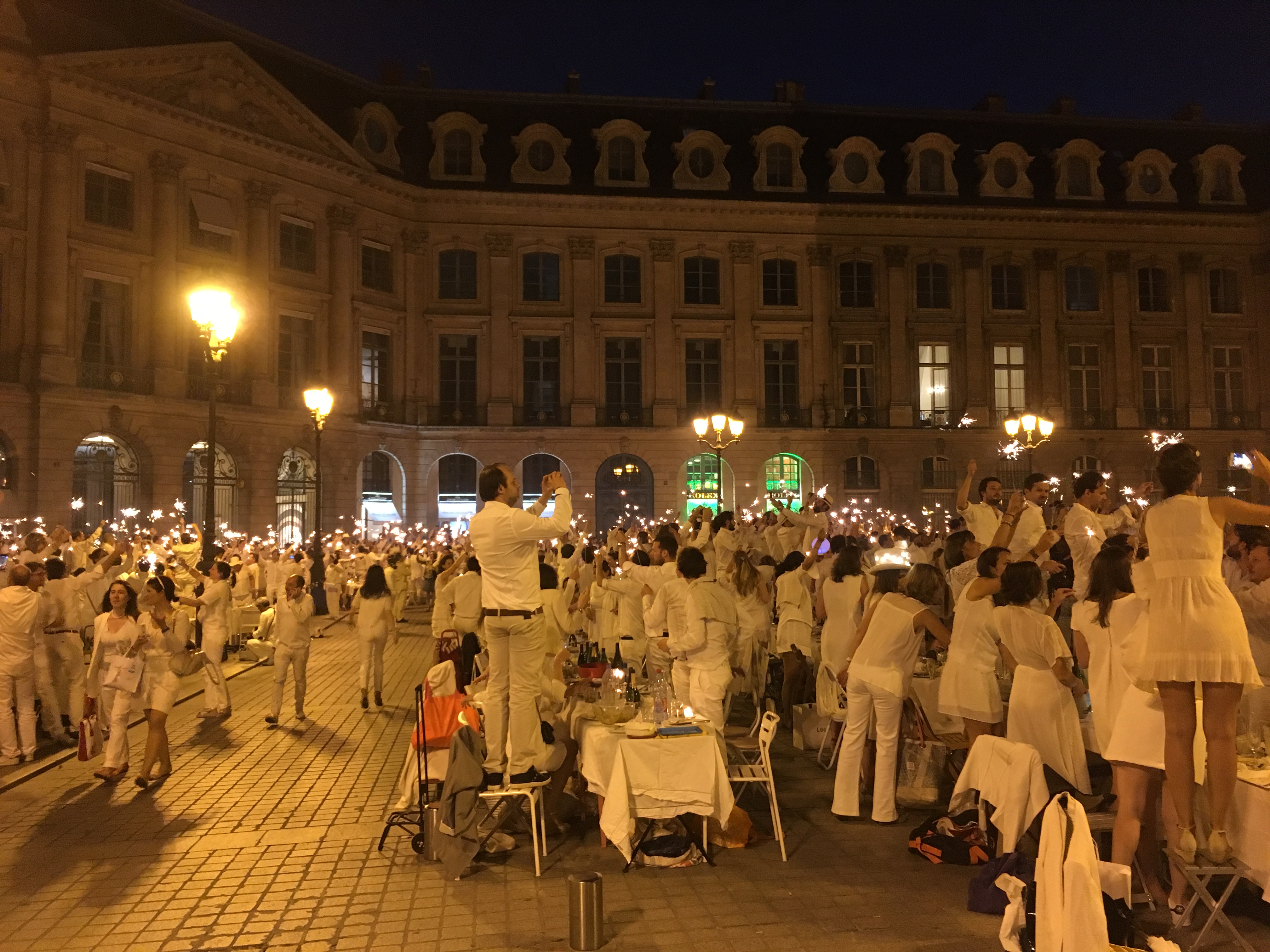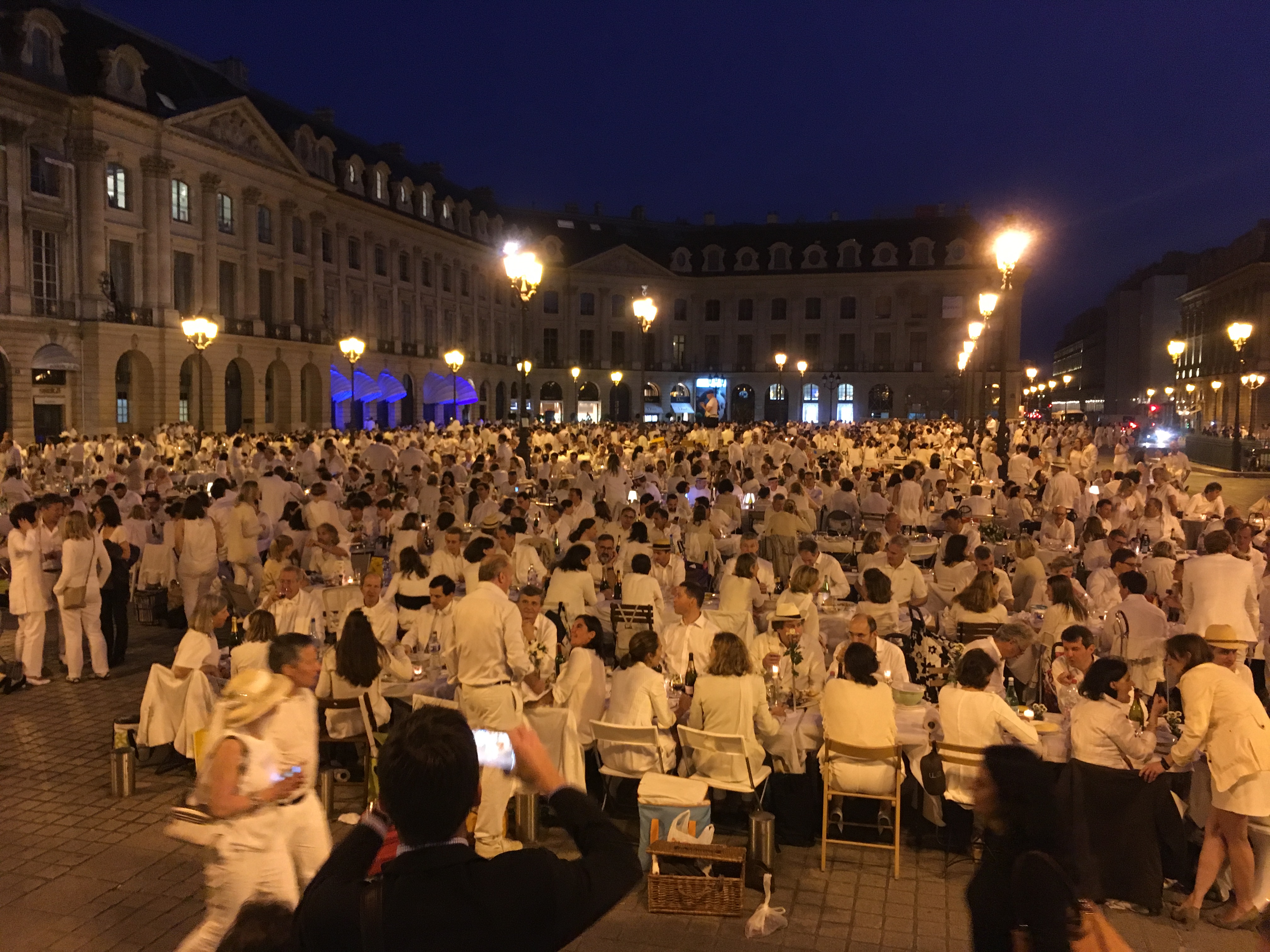 This year, thanks to its very efficient organization, the White Dinner invited over 7 000 guests to meet up Wednesday evening in Paris, where all participants – upon personal invitation only – must strictly respect the dress-code: all dressed in white, with the greatest decorum (white tableware ….), elegance, and etiquette, recalling the glamour of high French society.
As is traditional, the happy few left soon after midnight, taking up to the last waste to leave the place intact, as if nothing had happened…
Started in Paris in 1988, it is become today an international concept, with the same core values of organizing a secret posh picnic in the most beautiful places of the city! The very successful Dîner en Blanc International is today developed in 70 cities worldwide, and much more are currently applying for organizing this unique and so-chic White Dinner!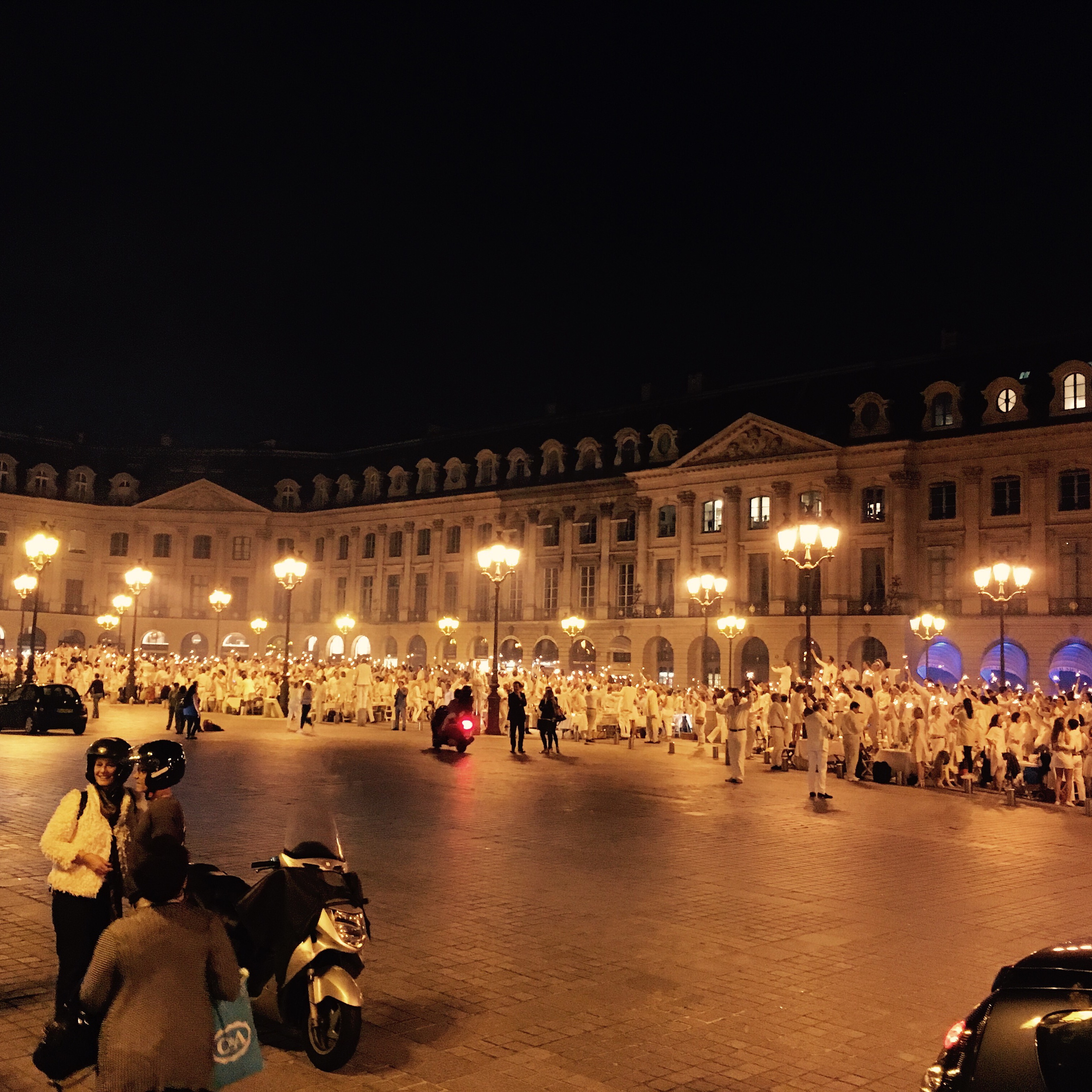 Do you want to discover Place Vendome with a private visit of its Jewelers? CONTACT US